Cell: 978 921 4100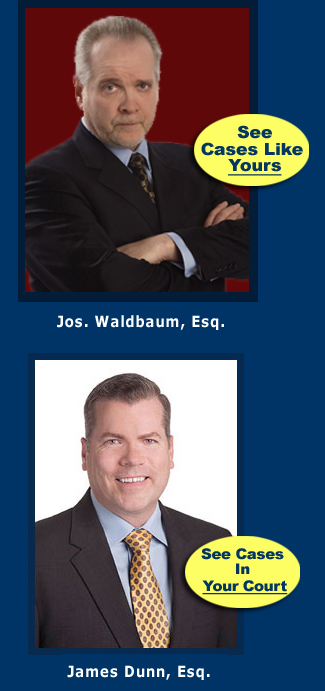 Jos. Waldbaum, Esq.
SALEM;
"I have the utmost respect for you as an attorney. You fight hard for all your clients."
---
NATICK - FRAMINGHAM
Judge to Attorney W. after a not guilty on a 2nd offense with a failed breath test:
"You did a great job. You're always right on top of things. I even show your Memoranda to other attorneys and ask them "Why don't you do it like that?'"
---
BELCHERTOWN JUDGE TO CLIENT
"You are fortunate to have such capable counsel at your side, young lady."
Judge M.M.
---
LOWELL COURT JUDGE:
"I have genuine admiration for his arguments, his zeal, and his intellect."
---
HAVERHILL COURT JUDGE:
(After jury retired to deliberate in 2nd offense trial)
"That was a masterful job, Attorney Waldbaum. I wish some of the other lawyers had been in this Court room to watch you. They would have learned a lot."
---
WRENTHAM COURT JUDGE:
"It's a pleasure to deal with an attorney who knows what he is doing."
---