Cell: 978 921 4100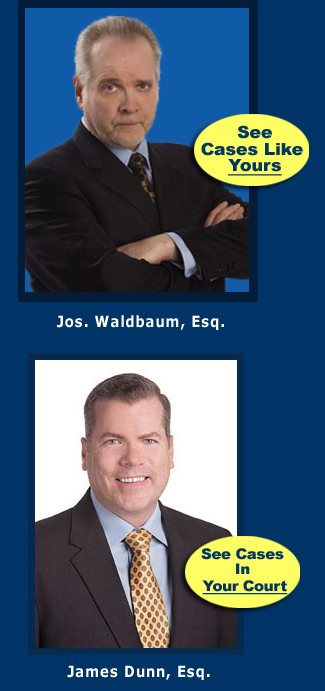 E. HAMPSHIRE CASES
E. HAMPSHIRE - BELCHERTOWN
FAILED BREATH TEST THROWN OUT
1ST OFFENSE UNDER 21 OUI CHARGE DISMISSED


I failed the Breathalyzer at the station registering over limit. After studying the booking video, Joe ascertained that the breath test was not performed in accordance with the strict regulations required for it to be admissible. He drafted a Motion to suppress that evidence. After a four hour Hearing, the judge requested written briefs on the issue and ruled in our favor six weeks later. On the day of jury trial, the DA said he did not have enough evidence to go forward and dismissed my case.

See judge's order suppressing breath test and DA's motion dismissing OUI.

'HE WALKED INTO COURT AND MADE EVERYONE ELSE STUTTER.'

   SEE JUDGE'S ORDER SUPPRESSING BREATH TEST   

   SEE DA'S MOTION DISMISSING OUI   

---
E. HAMPSHIRE - BELCHERTOWN
A GRAND SLAM! JOE BEATS ALL FOUR CHARGES

I was charged with DUI 2nd offense. I was speeding 20 mph over the speed limit and committed lanes violations. The cop testified I had slurred speech, smelled of alcohol, glassy eyes, was unsteady on my feet, could not stand without swaying and failed the field sobriety tests. First, Joe reduced the 3 year refusal suspension to just 180 days so I got my license back while the case was going on and then he beat all four charges at Trial:

OUI 2nd Offense: Not Guilty
Negligent Operation: Dismissed
Speeding: Not Responsible
Lanes Violation: Not Responsible
No convictions, no fines, no probation, no license loss,
no breathalyzer in my car.

---
E. HAMPSHIRE - WARE
.22 FAILED BREATH TEST, 7 CHARGES, ALMOST HITS 2 COPS, GETS WORK LICENSE
The 2 cops waving at my client with flashlights had to jump out of his way. Then he fled the scene and registered an over limit .22 on the breathalyzer. Instead of losing his license for 5 years, I negotiated a deal where 2 charges were dropped outright, he received CWOFs on all other criminal charges and he lost his license for only 45 days (during which time he had a work license!).
---
"YOU BROUGHT CLARITY AND ORDER TO A VERY EMOTIONAL SITUATION"
Mr. Waldbaum:
I wanted to take a moment to thank you for your help with our daughter's case. We really appreciated the way that you spelled out what to expect each step of the way, even, (or especially), the small details of how the pre-trial dates in Court would go. You brought clarity and a semblance of order to a very emotional and troublesome situation. While I hope we never need to rely on your services again, we are glad to have had the chance to get to know you. Thanks again.
Mr. H xmacleodx48@aol.com


---