Cell: 978 921 4100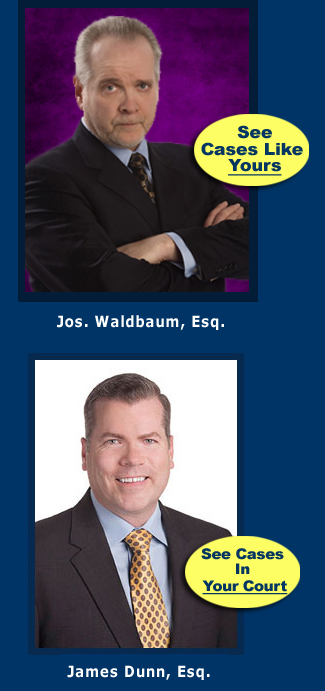 8.10.17; LAWRENCE
NOT GUILTY 2ND OFFENSE
NOT RESPONSIBLE LANES VIOLATIONS
LICENSE RESTORED

Cop followed client for one mile and saw him swerving back and forth and pulled him over. He testifed he failed the field tests and arrested him. On the stand, I got the trooper to admit at trial:

he never actually crossed any lines,
he pulled over promptly and safely,
into a safe area
not blocking traffic
produced his license and registration with no difficulty,
had no slurred speech and
kept his foot up and counted correctly for the full test.

Not guilty. 3 year refusal suspension ordered lifted and license restored.

'JOE'S LAWYERING WAS ABSOLUTELY PERFECT'    SEE DOCKET SHOWING ACQUITTALS   

---
CLINTON, FITCHBURG
TOLD COP I HAD "4 BEERS AND A MAI TAI"
HE SAW 3 LANES VIOLATIONS
NOT GUILTY 2ND OFFENSE - LICENSE RESTORED

Cop saw 3 lanes violations, testified client had slurred speech, bloodshot, glassy eyes, first said he had "4 beers," then later "4 beers and a Mai Tai." I got cop to admit client had no difficulty finding and delivering his license and registration, thus his fine motor skills were normal. Plus he had no difficulty exiting the car and walked fine. After the not guilty verdict, I convinced Judge to restore his license which had been suspended for 3 years for refusing the breath test.

See judge's order restoring license.

'JOE IS DILIGENT, CONCERNED AND THOROUGH.
EVERYTHING WORKED OUT EXACTLY AS I HAD HOPED.'

   SEE JUDGE'S ORDER RESTORING LICENSE   

---
CAMBRIDGE
FAILED BREATH TEST; 3 LANES VIOLATIONS:
NOT GUILTY

The Cambridge officer wrote he saw me cross the center line 3 times, that my speech was slurred, my eyes glassy and bloodshot and that I told him I had two shots and two drinks. Then when he arrested me, he wrote I told my friend "I might be too drunk to remember your phone number." Joe knew Massachusetts drunk driving defense, the Court and the players. He worked tirelessly to keep the over limit breath test out --which he did-- and to get me acquitted.

"CALL ME AND I'LL TELL YOU MYSELF:
JOE CARES ABOUT HIS CLIENTS!"

---
12-16-15; CONCORD
NOT GUILTY
IN UNDER 3 MONTHS

I was seen committing several lanes violations and pulled over. Sergeant testified I fumbled with my papers, had glassy, bloodshot eyes, slurred speech and failed the 9 step walk and turn and one leg stand tests. Plus, an empty wine bottle was found on the passenger side floor. At trial, Joe stressed everything I did right: produced requested documents, no trouble exiting the car and walking to the front and that any fumbling was the result of the expected nervousness of a young female stopped past 1 am and surrounded by three police officers. Judge agreed, found me not guilty and restored my license immediately.

See judge's order restoring license.

"DOCTORS AREN'T THE ONLY LIFE SAVERS AROUND" -ELENA

   SEE JUDGE'S ORDER RESTORING LICENSE   

---
WOBURN
FAILED BREATH TEST - SPEEDING 83 IN 50 MPH ZONE
NOT GUILTY - 2ND OFFENSE

Client smelled of alcohol, admitted drinking and had red, glassy and bloodshot eyes. He failed 2 field sobriety tests and 2 empty beer bottles were found within reach in the truck. At the barracks, the breathalyzer registered over the legal limit at 0.10. At trial I argued cop followed him for one mile and he committed no lanes violations, had no trouble producing his license and registration, getting out of the car and walking normally. Plus the breath test was done one hour after driving and they couldn't prove what his blood alcohol was at the time of driving --- as required by law.

---
CLINTON, FITCHBURG
TOLD COP I HAD "4 BEERS AND A MAI TAI"
HE SAW 3 LANES VIOLATIONS
NOT GUILTY 2ND OFFENSE - LICENSE RESTORED

Cop saw 3 lanes violations, testified client had slurred speech, bloodshot, glassy eyes, first said he had "4 beers," then later "4 beers and a Mai Tai." I got cop to admit client had no difficulty finding and delivering his license and registration, thus his fine motor skills were normal. Plus he had no difficulty exiting the car and walked fine. After the not guilty verdict, I convinced Judge to restore his license which had been suspended for 3 years for refusing the breath test.

See judge's order restoring license.

'JOE IS DILIGENT, CONCERNED AND THOROUGH.
EVERYTHING WORKED OUT EXACTLY AS I HAD HOPED.'

   SEE JUDGE'S ORDER RESTORING LICENSE   

---
E. HAMPSHIRE - BELCHERTOWN
A GRAND SLAM! JOE BEATS ALL FOUR CHARGES

I was charged with DUI 2nd offense. I was speeding 20 mph over the speed limit and committed lanes violations. The cop testified I had slurred speech, smelled of alcohol, glassy eyes, was unsteady on my feet, could not stand without swaying and failed the field sobriety tests. First, Joe reduced the 3 year refusal suspension to just 180 days so I got my license back while the case was going on and then he beat all four charges at Trial:

OUI 2nd Offense: Not Guilty
Negligent Operation: Dismissed
Speeding: Not Responsible
Lanes Violation: Not Responsible
No convictions, no fines, no probation, no license loss,
no breathalyzer in my car.

---
SOMERVILLE
"MY WIFE SAID JOE COULDN'T WIN IT.
BOY, WAS SHE WRONG!"

Trooper saw me commit multiple lanes violations and blow through a Yield sign without slowing down. Then he testified I had slurred speech and had difficulty getting my registration out of the glove box, was unsteady on my feet exiting the car and had an 'overwhelming odor of alcohol' on my breath. After seeing the Police Report, my wife didn't think he could win it but Joe told me to try the case anyway. He was reassuring at all times and both amazing and incredible at Trial.

I got my license ordered restored the same day the Judge found me Not Guilty

---
MARLBORO
NO CONVICTIONS ON ANY OF CHARGES
My client was seen by an officer commit lanes violations and was stopped. He had alcohol on his breath, slurred speech, his insurance had expired and he did poorly on the field sobriety tests. At the bench trial, I convinced the judge other factors were likely to be just as responsible for his performance (nervousness, lateness of the hour, weather conditions) and thus the DA had not proven beyond all reasonable doubt impairment by alcohol. He was not convicted of any of the charges.
---
LEOMINSTER - FITCHBURG
3RD OFFENSE REDUCED TO 2ND- NO JAIL TIME
My client was facing his third offense and a mandatory jail sentence of six months minimum after crossing the center line and committing multiple lanes violations. The officer noted in his report that client could barely stand when he got out of his pickup truck. On the date of trial, I convinced the district attorney to reduce the charge from third offense - a felony -- down to second offense -- only a misdemeanor. Thus, I saved my client from a felony conviction and the concomitant mandatory minimum six months in jail.
---
WESTBORO
.131 PBT + ADMITS TO 5 BEERS, NOT GUILTY
The cop followed my client and testified he committed "several lanes violations" and noted a "moderate" odor of alcohol on his breath. Then the client admitted to 5 beers in a short period of time, got out of the car and made several errors on the field sobriety tests.
Result: Not Guilty after Trial and license restored.
---
2ND OFFENSE REDUCED TO FIRST
ALL FOUR OTHER CHARGES DISMISSED
If you are ever in need of a great DUI attorney, Joseph Waldbaum is the one you want. He backs up his clients 100%. He did everything possible for me. In addition to reducing the second offense charge to first offense only, he got the reckless operation, speeding, failure to stop and lanes violations all dismissed. I was very pleased with his office's representation and couldn't be happier how it all worked out. Call me if you want: Marsha at 860.373.8505.
---