Cell: 978 921 4100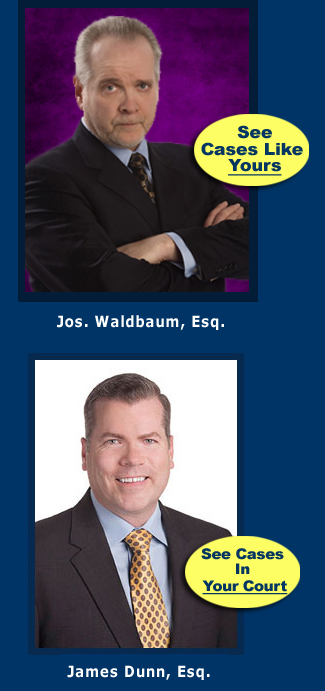 Waldbaum & Dunn
OUI Defense
BLOOD TEST WINS:
WALTHAM - NEWTON
.25 BLOOD TEST – BAD ACCIDENT- 3RD OFFENSE
3 COPS TESTIFY 'UNDER THE INFLUENCE'
NOT GUILTY

I ended up on the REAR lawn of a house after hitting a pole and going through a fence. They drew my blood at the hospital and it was .25: more than three times the legal limit. I was charged with my 3rd offense. Joe --incredibly --gets the blood result thrown out. At jury trial, his Motion to exclude ALL the medical records was allowed when he showed the DA hadn't complied with the law. He just kept chipping away at their case until there was nothing left.

"JURY OUT LESS THAN AN HOUR.
HE'S FANTASTIC AT WHAT HE DOES."

---
SALEM
NOT GUILTY DESPITE ACCIDENT AND OVER LIMIT BLOOD TEST
My client was in a bad accident and taken to the hospital where a blood draw was performed showing he was over the legal limit. Plus, he admitted he was drinking a beer at the moment the accident happened. At my Motion to Suppress, this statement was thrown out. Then at Trial, the blood result was excluded and we won a Not Guilty on both the OUI -2nd offense and the Open Container charge.
---